Frequently Asked Questions
If you have additional questions, please feel free to contact us or call us at (913) 971-5226.
Funeral directors are both caregivers and administrators. In their administrative duties, they make the arrangements for transportation of the body, complete all necessary paperwork, and implement the choices made by the family regarding the deceased. As caregivers, funeral directors are listeners, advisors and supporters. They have experience assisting the bereaved in coping with death. Funeral directors are trained to answer questions about grief, recognize when a person is having difficulty coping, and recommend sources of professional help.
A funeral director is usually available 24 hours a day, seven days a week. They are prepared to take calls at any time.
Contact your hometown funeral director of choice. They will assume responsibility and coordinate the arrangements for the return of the deceased person to their community. They may engage the services of a funeral director in the place of death who will act as their agent.
Embalming sanitizes and preserves the body, slows the decomposition process, and enhances the appearance of a body disfigured by traumatic death or illness. It makes it possible to lengthen the time between death and the final disposition, thus allowing family members time to arrange and participate in the type of service most comforting to them. Embalming the body enables mourners to view the deceased if they wish.
Common Cemetery Questions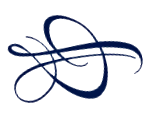 Just like other open spaces, cemeteries are impacted by increased population density in both urban and rural areas. We at Olathe Memorial Cemetery have planned for this and have set aside available space for decades to come.
Olathe Memorial Cemetery requires that you have an outside container so the ground will not sink. Either a grave liner or a burial vault will satisfy this requirement. We provided cremation vaults. Discuss full-body burial vault options with your funeral director.
A columbarium, often located within a mausoleum, chapel or in a garden setting, is constructed with numerous small compartments (niches) designed to hold urns containing cremated remains. Choosing this burial option is a more affordable way to honor the memory of your loved one.
Interment fees include labor and materials to dig, set up for the casket or urn, and fill it in after the ceremony. It also covers the cost of sodding and watering the grave until the sod is settled.
Our Online Burial Search provides information about the deceased as well as location. In addition to that, our burial search functions the same way but guides you via GPS right to the burial site.
Yes. Visit our price page to see what we offer. To purchase and create your personalized monument, Contact us to schedule an appointment.
Contact us at the cemetery office any time between 7am and 4:30pm to set up an appointment, and our staff will help find an option that best meets your needs.